YELLOW JACKET SIZE CHART
---
---
Size Chart
| Weight Class | Under 47.5-52 kgs | 56-60 kgs | 67.5-75 kgs | 82.5-100 kgs | 110-125 kgs | 125 kgs+ | 125 kgs+ | 125 kgs+ |
| --- | --- | --- | --- | --- | --- | --- | --- | --- |
| Knee Joint Measurement | 24-27 cm | 28-31 cm | 32-35 cm | 36-39 cm | 40-43 cm | 44-48 cm | 49-52 cm | 53 cm+ |
| Meet Fit | 2X Small | X Small | Small | Medium | Large | X Large | 2X Large | 3X Large |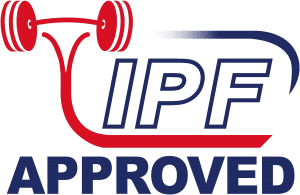 Limited Edition Yellow Jackets
$99.00
IPF Approved. New release, the Limited Edition Titan Yellow Jackets in black.
Size Guide
Description
The new Black limited edition Yellow Jackets are Titan's latest 7mm full length knee sleeves. They feature additional enhancements which include:
Reinforced tubular design
Upgraded 7mm high density neoprene material
Minimal taper, ideal for athletes with large calves or those who want to size down aggressively
Maximum Legal Coverage: Full 30cm Length Size
IPF approved
They feature the unique double-action X pattern seam construction crossing the patella (knee cap) which maximises legal compression for raw powerlifting. In the second action, the seam acts to ensure maximal warmth is applied to the knee ligaments and tendons.
Unlike the competition, the Yellow Jackets are made with a stiffer and tougher material. Other brands have compromised on stability by producing rubberband-type sleeves where the elastic gives the illusion of tightness but stretches out when you squat.
The stiff material of the yellow jackets allows for maximum stability giving the individual consistent tightness throughout the lift.
Smaller sizes can be used as an alternative to elbow sleeve with the X pattern seam complimenting the elbow joint.
IPF approved and legal for all raw competition meets.  All sizes are 30cm length and maximum 7mm thickness.
Additional information
| | |
| --- | --- |
| Size (sold as pair) | XX-Small, X-Small, Small, Medium, Large, XL, 2XL, 3XL |