New range of exotic embossed made in USA Titan Powerlifting belts are now available in stock.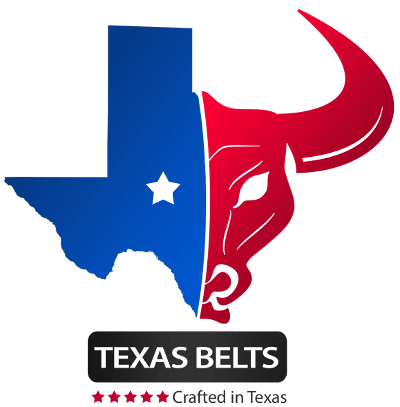 The Lever belts include our Gold Tone Texas Belts levers as standard.
The belts are crafted to replicate the expansive American wildness and reflect upon the variety of wildlife and terrain.
All Titan Powerlifting belts are IPF Approved.
Mojave Lizard
The Mojave Desert is considered the driest and most arid desert in the United States. It encompasses California, Nevada, Utah and Arizona. The Mojave Lizard embossed belt replicates the texture and appearance of horned Lizard species unique to the Mojave desert region. Available in 10mm Longhorn™ (Lever) only.
Ozarks Croc
The Ozarks are a dense mountainous forest region encompassing Missouri, Arkansas, Oklahoma and the Southeastern tip of Kansas. Known for it's rivers, springs, streams, sinkholes and caves, the region is beaming with wild-life. The Ozarks have been popularised in TV series and films, such as Daniel Boone, where the Wild West settler spirit is evoked with Beaver hunting and trapping. Our Ozarks belt features an American Crocodile embossed pattern with colours reminiscent of the Ozarks region. Available in Longhorn™ 10mm (Prong) and Brahma™ 13mm (Lever).
Halcyon Croc
The Halcyon Croc is an embossed belt series featuring the textures of the American Crocodile, native to the Florida Everglades. The belt is tanned with a rustic/gold finish and evokes the vibrant ecosystem and vast expanse of the Everglades. The definition of the tanning and embossed textures are designed to stand out on the powerlifting platform. Available in Longhorn™ (Lever) 10mm and Brahma™ 13mm (Lever, Prong).